Welcome to Bönhamns brygga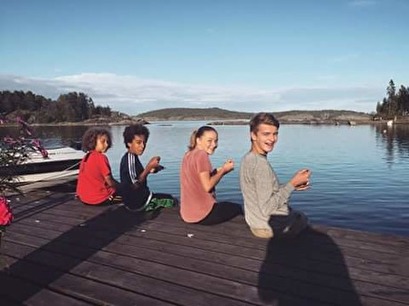 You find us in our small quaint Boat House in Bönhamn

We are opening for the summer
01/08-15/08 2020
Hours of operations daily 10,00-18,00
please see Facebook for updates!
You can call us at +46 70 333 6673 for more information.
Welcome!

GPS
WGS84: N 62° 52.723', E 18° 26.7927'
Decimal: 62.8787, 18.4465

Because of Covid-19 the service will be restricted to follow the healthdepartments regulations and with socialdistansing
for everyones safety
Welcome to sit down with a nice cup of coffee, tea, beer or wine and enjoy the wonderful scenery from our boat dock. We serve up delicious cakes, sandwiches, daily soups, a variety of cold and warm dishes, it's all made from scratch, from local produce (we reserve that items can sell out)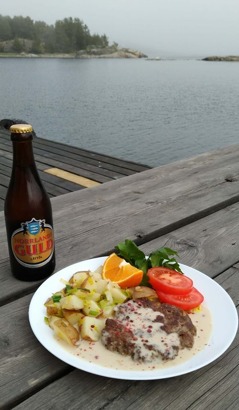 In our small and quaint restaurant, we do make all efforts to shop our produce from local farmers,
fishermen, the menu for food is varied. There is always something for all tastes. If you have special diet concernes tell us about it and we will do what we can to help find a solution for all to enjoy a meal at Bryggan.
Here you can fill up your boat fridge or picnic basket. We hold some life necessities for the far away travelers. Bönhamns Brygga is located along the Baltic sea bay side, so you can easily dock your boat. If you have a car or motor home, it is about 300m to the parking area.
Hikers are welcome to charge their phones and we are happy to assist anyone who have any questions regarding lodging, sightseeing ideas and places to go.
Malin runs the Bönhamns brygga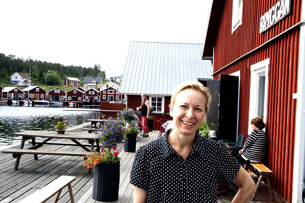 Now she is back at home again - at Bönhamns Brygga. After23 years in the United States, Malin Hugee, formerly named Melin last name, has taken over a five-year lease at Bryggan. Malin Hugee really knows the fishing village of Bönhamn, where she grew up and where she already worked as a 11-year- old at the at that time only restaurant
Arnes Sjöbod. Now it´s her turn to be an employer and create several summer jobs. We need a lot of employees because we will extend opening hours 9-22.00, both open earlier in the morning and in the evening. The idea is that it will provide better service,especially for the boat people, as she says may have chosen several other ports to add
in recent years when there was nothing openlater in Bönhamn. In addition, she will have a
mini-shop with some basic food for sale as an additional service. Plans are also
available for rebuilding at the seabed, for example putting safety bars against the water,
awnings and heat pavers that make it more comfortable to sit outside in the evening.
read more here.